We Buy Houses in Virginia Beach
Having a hard time selling your house?
We'll be happy to help you, we buy houses in Virginia Beach!
VA Real Estate Solutions will help you sell your house quick and easy. In fact, we buy houses in Virginia Beach fast and will make you a fair cash offer at par with standard market values so you can avoid the hassles of regulatory requirements and other incidental costs. What's more, we can take it off your hands in just a matter of days without delays or bureaucratic red tape.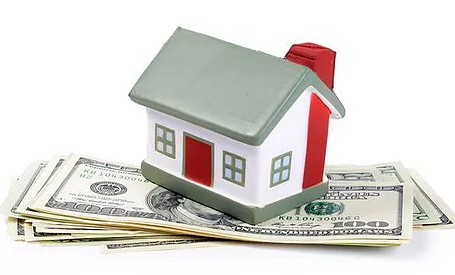 We buy houses in Virginia Beach and we can help you get the best deal for it. VA Real Estate Solutions is armed with more than 40 years of real estate industry experience and your best choice for professional real estate advice.
Need to sell your house and are in a hurry? No problem, because we buy houses in Virginia Beach FAST and we can make you an outright fair cash offer no matter what condition your house is in. And we pay in cash! That's right no more property brokers, real estate agents or burdened to pay incidental fees – we will take care of everything.
When you agree to our fair cash offer, we can close the property in as early as 10 business days. It's that easy.
If you want to know more about us or want to have a fair offer for your house, you can start by filling out our form. We need the information to evaluate your property and provide you with a fair cash offer.
VA Real Estate Solutions is your best choice for your Virginia Beach real estate needs. We understand the predicament of many homeowners in need of relief from problems like foreclosure, fire damaged property, unpaid loans, home repairs and more. We buy houses in Virginia Beach and we want you to get fair treatment.
No matter what state your house may be in, VA Real Estate Solutions can make you a fair cash offer, pronto. We can help you seek relief from problems arising out of the following;
Difficulty disposing of your house property
Medical and other emergencies
Here are VA Real Estate Solutions, we do not take advantage of other people's dire situation rather we offer solutions that can help people cope with difficulties in their time of need.
We provide you with a mutually convenient and simple no-nonsense transaction without having to wait long that usually takes place in traditional real estate transactions. We guarantee quick and cost-efficient ways to buy or sell your property.
We have sold and bought millions of dollars worth of real estate properties in Virginia Beach and surely we can do the same for you. So call us now at (757) 304-0058 and let us help you get started.
If you need professional advice regarding your property, you can also arrange a session with our professional real estate consultants for a 100% free, zero obligation consultation. All transactions are deemed confidential to guarantee the privacy of our clients.
Oops! We could not locate your form.
We Buy Houses in Virginia Beach Fast and Hassle-Free Transactionn
Need to sell your house? If you do…We buy houses in Virginia Beach and can help you get rid of that unwanted property.
Our business involves buying properties from, motivated sellers who want a quick, fair cash offer and most importantly would like to receive fair treatment.
The professionalism that runs our business objectives has enabled us to establish a unique reputation for being one of the best local firms to consult when it comes to selling houses in Virginia Beach.
We buy houses in Virginia Beach, any size, and condition, and our priority is to ensure that homeowners receive a fair payment for their properties. We can help in many situations. For instance, we can offer relief to homeowners who may be;
– Fighting foreclosures
– Facing divorce
– Owning vacant properties
– Owning liens
– Not being in a position to sell a property
– Inherited but unwanted property
– Having repairs that have turned to be too costly
– Mortgage issues to deal with
– Fire damaged properties
If you need to sell your house because of any the mentioned reasons, you can reach out to us at any time, and we will be more than willing to help. The consultation is free, confidential and there is no obligation.
When we buy houses in Virginia Beach, we offer quick, fair cash offers. Besides making quick, fair cash offers, VA Real Estate Solutions also ensures that the seller receives a cash payment within a reasonable time.
So if we buy your house in Virginia Beach, you can have your cash in as little as 7-10 days, you can have the piece of mind you deserve and not have to deal with a problematic property that no longer represents your real estate needs.
Our real estate transactions are quick, painless and mutually convenient for the sellers and us. For instance, it is our team who handles much of the paperwork involved in these real estate transactions, and that means that the sellers don't have to deal with the complicated, annoying paperwork which can sometimes make the home selling process even more frustrating.
Often times, selling a property "the conventional way" isn't as simple and cost effective procedure as many owners would wish.
However, at VA Real Estate Solutions things are very different and are meant to work towards creating true win-win situations.
For us, it doesn't matter whether the property you are selling may be in poor condition. Our aim is to ensure that you receive the right value for your property, and that is what has made us be one of the best firms to deal with for any homeowner who wishes to sell his/her property.
We deal with all kinds of properties. For us, it doesn't matter whether a given house may be in terrible shape or not just suitable for occupation. We are ready to help by creating real win-win situations, and that is what we have been doing for the many years we have been in the property buying business.
For many years, we have been buying houses in Virginia Beach, we have helped hundreds of homeowners sell their properties and have that cash they needed within a flexible time frame. That is possible since we buy houses in Virginia Beach with quick, fair cash offers. Contact us right now at (707) 304-0058 and we can take care of the rest to help you sell your house fast.
Have a quick tour about Virginia Beach history and attractions.