Virginia Beach is an independent city located in the Hampton Roads metropolitan area of the Commonwealth of Virginia, on the Atlantic Ocean at the mouth of the Chesapeake Bay. Although Fairfax County is the most populous jurisdiction in the state of Virginia, Virginia Beach is the most populous city in the state, as well as the 39th largest city in the United States, with a population of 447,489 in 2012. Virginia Beach is the easternmost city of the Hampton Roads (or "Tidewater") area that makes up the core of the Virginia Beach-Norfolk-Newport News, VA-NC MSA. This area, known as "America's First Region", also includes the independent cities of Chesapeake, Hampton, Newport News, Norfolk, Portsmouth, and Suffolk, as well as other smaller cities, counties and towns of Hampton Roads.
Find Your Dream Home in Virginia Beach
Virginia Beach is a resort city with miles of beaches and hundreds of hotels, motels, and restaurants along its oceanfront. Every year the city hosts the East Coast Surfing Championships as well as the North American Sand Soccer Championship, a beach soccer tournament. It is also home to several state parks, several long-protected beach areas, three military bases, a number of large corporations, two universities, Edgar Cayce's Association for Research and Enlightenment, and numerous historic sites. Near the point where the Chesapeake Bay and the Atlantic Ocean meet, Cape Henry was the site of the first landing of the English colonists, who eventually settled in Jamestown, on April 26, 1607. The city is listed in the Guinness Book of Records as having the longest pleasure beach in the world. It is located at the southern end of the Chesapeake Bay Bridge-Tunnel, the longest bridge-tunnel complex in the world.
Virginia Beach Geography & Climate
Virginia Beach is located at 36.8506°N 75.9779°W Coordinates: 36.8506°N 75.9779°W. According to the United States Census Bureau, the city has a total area of 497.3 square miles (1,288 km2). 248.3 square miles (643 km2) of it is land and 249.0 square miles (645 km2) of it (50.07%) is water. The average elevation is 12 feet (3.7 m) above sea level. A major portion of the city drains to the Chesapeake Bay by way of the Lynnhaven River and its tributaries.
The city is located at the southeastern corner of Virginia in the Hampton Roads area bordering the Atlantic Ocean. The Hampton Roads Metropolitan Statistical Area (officially known as the Virginia Beach-Norfolk-Newport News, VA-NC MSA) is the 34th largest in the United States, with a total population of 1,676,370. The area includes the Virginia cities of Norfolk, Virginia Beach, Chesapeake, Hampton, Newport News, Poquoson, Portsmouth, Suffolk, Williamsburg, and the counties of Gloucester, Isle of Wight, James City, Mathews, Surry, and York, as well as the North Carolina county of Currituck. While Virginia Beach is the most populated city within the MSA, it actually currently functions more as a suburb. The city of Norfolk is recognized as the central business district, while the Virginia Beach oceanside resort district and Williamsburg are primarily centers of tourism.
Neighborhoods – When the modern city of Virginia Beach was created in 1963, by the consolidation of the 253 square miles (660 km2) Princess Anne County with the 2 square miles (5.2 km2) City of Virginia Beach, the newly larger city was divided into seven boroughs: Bayside, Blackwater, Kempsville, Lynnhaven, Princess Anne, Pungo, and Virginia Beach.
Virginia Beach has many distinctive communities and neighborhoods within its boundaries, including: Acredale, Alanton, Alexandria, Aragona Village, Arrowhead, Bay Colony, Bayside, Blackwater, Brigadoon,
Brighton on the Bay, Buckner Farms, Carolanne Farm, Castleton, Chesapeake Beach, Charlestown Lakes, College Park, Croatan Beach, Glenwood, Great Neck Point, Green Run, Greenwich, Heritage Park, Hilltop, Indian Lakes, Indian River Plantation, Kempsville, Kings Grant, Lago Mar, Landstown, Little Neck, London Bridge, Lynnhaven, Magic Hollow, Middle Plantation, Munden, the North End, Oceana, Ocean Lakes, Ocean Park, Oceanfront, Old Beach, Pembroke Manor, Pembroke Meadows, Pembroke Shores, Pine Meadows, Princess Anne, Pungo,Redmill, Redwing, Salem, Sandbridge, Seatack, Sigma, Strawbridge, Thalia, Thoroughgood, Windsor Woods, and Witchduck Point.
Climate – The climate of Virginia Beach is humid subtropical (Köppen: Cfa). Winters are very mild, and snowfall is light. Summers are hot and humid with warm evenings. The "official" weather statistics are recorded at Norfolk International Airport on the extreme northwestern border of Virginia Beach. The mean annual temperature is 59.6 °F (15.3 °C), with an average annual snowfall of 5.8 inches (150 mm) at the airport to less than 3.0 inches (76 mm) around Back Bay. Average annual rainfall is 45 inches (1,100 mm). The wettest seasons are the spring and summer, although rainfall is fairly constant all year round. The highest recorded temperature was 105 °F (41 °C) in July 2010, and the lowest recorded temperature was 4 °F (−16 °C) in January 1985.
Additionally, the geographic location of the city, with respect to the principal storm tracks, is especially favorable which is why it has earned the reputation as a vacation destination. It is south of the average path of storms originating in the higher latitudes, and north of the usual tracks of hurricanes and other major tropical storms, with the exception of Hurricane Isabel in 2003. Because of the moderating effects of the Chesapeake Bay and the Atlantic Ocean, Virginia Beach is the northernmost location on the east coast in which many species of plants will reliably grow. Spanish moss, for example is at the northernmost limit of its natural range at First Landing State Park. Other plants like Sabal palmetto, Pindo Palm, Hardy Citrus, and Oleander are successfully grown here while they succumb to the colder winter temperatures to the north and inland to the west.
Virginia Beach Economy, Culture, Sports, & More
Economy – Virginia Beach is best known for its tourism but the military and agribusiness sectors contribute to the City's economy. The City's economy also contains a large retail component at places such as Lynnhaven Mall. Major companies headquartered in Virginia Beach include Amerigroup, the Christian Broadcasting Network, Operation Blessing International, and Stihl (American headquarters). Other major employers include GEICO, VT and Navy Exchange Service Command. Virginia Beach was ranked at number 45 on Forbes list of best places for business and careers.
Tourism produces a large share of Virginia Beach's economy. With an estimated $857 million spent in tourism related industries, 14,900 jobs cater to 2.75 million visitors. City coffers benefit as visitors provide $73 million in revenue. Virginia Beach opened a Convention Center in 2005 which caters to large group meetings and events. Hotels not only line the Oceanfront but also cluster around Virginia Beach Town Center and other parts of the City. Restaurants and entertainment industries also directly benefit from Virginia Beach's tourism. Virginia Beach has a large agribusiness sector which produces $80 million for the city economy. One hundred-seventy-two farms exist in Virginia Beach, mostly below the greenline in the southern portion of the City.  Farmers are able to sell their goods and products at the City's Farmer's Market. Virginia Beach is home to several United States Military bases.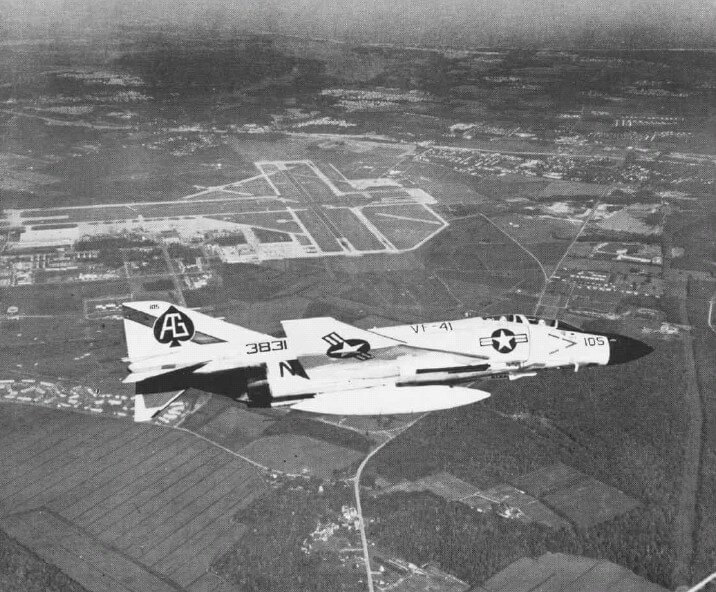 These include the United States Navy's NAS Oceana and Training Support Center Hampton Roads, and the Joint Expeditionary Base East located at Cape Henry. Additionally, NAB Little Creek is located mostly within the city of Virginia Beach but carries a Norfolk address.
NAS Oceana is the largest employer in Virginia Beach; it was decreed by the 2005 BRAC Commission that NAS Oceana must close unless the city of Virginia Beach condemns houses in areas designated as "Accident Potential Zones." This action has never been the position of the United States Navy; indeed, the Navy had not recommended NAS Oceana to the BRAC Commission for potential closure. The issue of closure of NAS Oceana remains unresolved as of May, 2008 Both NAS Oceana and Training Support Center Hampton Roads are considered to be the largest of their respective kind in the world. Furthermore, located in nearby Norfolk is the central hub of the United States Navy's Atlantic Fleet, Norfolk Navy Base.
Culture – The city is home to several points of interest in the historical, scientific, and visual/performing arts areas, and has become a popular tourist destination in recent years. The Virginia Museum of Contemporary Art features regularly changing exhibitions in a variety of media. Exhibitions feature painting, sculpture, photography, glass, video and other visual media from internationally acclaimed artists as well as artists of national and regional renown. MOCA was born from the annual Boardwalk Art Show, which began in 1952 and is now the museum's largest fundraiser. By operating at a national standard, MOCA received accreditation from the American Alliance of Museums in 2010.
The Virginia Aquarium & Marine Science Center (formerly the Virginia Marine Science Museum) is a popular aquarium near the oceanfront that features the 300,000-gallon Norfolk Canyon Aquarium, containing sand tiger, nurse and brown sharks, as well as sting rays and other large open-ocean dwellers. There is also a 70,000-gallon sea turtle aquarium, sea turtle hatchling laboratory, hands-on ocean exploration exhibits, jellyfish and octopus aquariums, and even a life-size model of a humpback whale. Other features include the Owls Creek salt marsh and a nature trail. The Virginia Beach Amphitheater, built in 1996, features a wide variety of popular shows and concerts, ranging from Kenny Chesney to Taylor Swift to Coldplay to Ozzfest.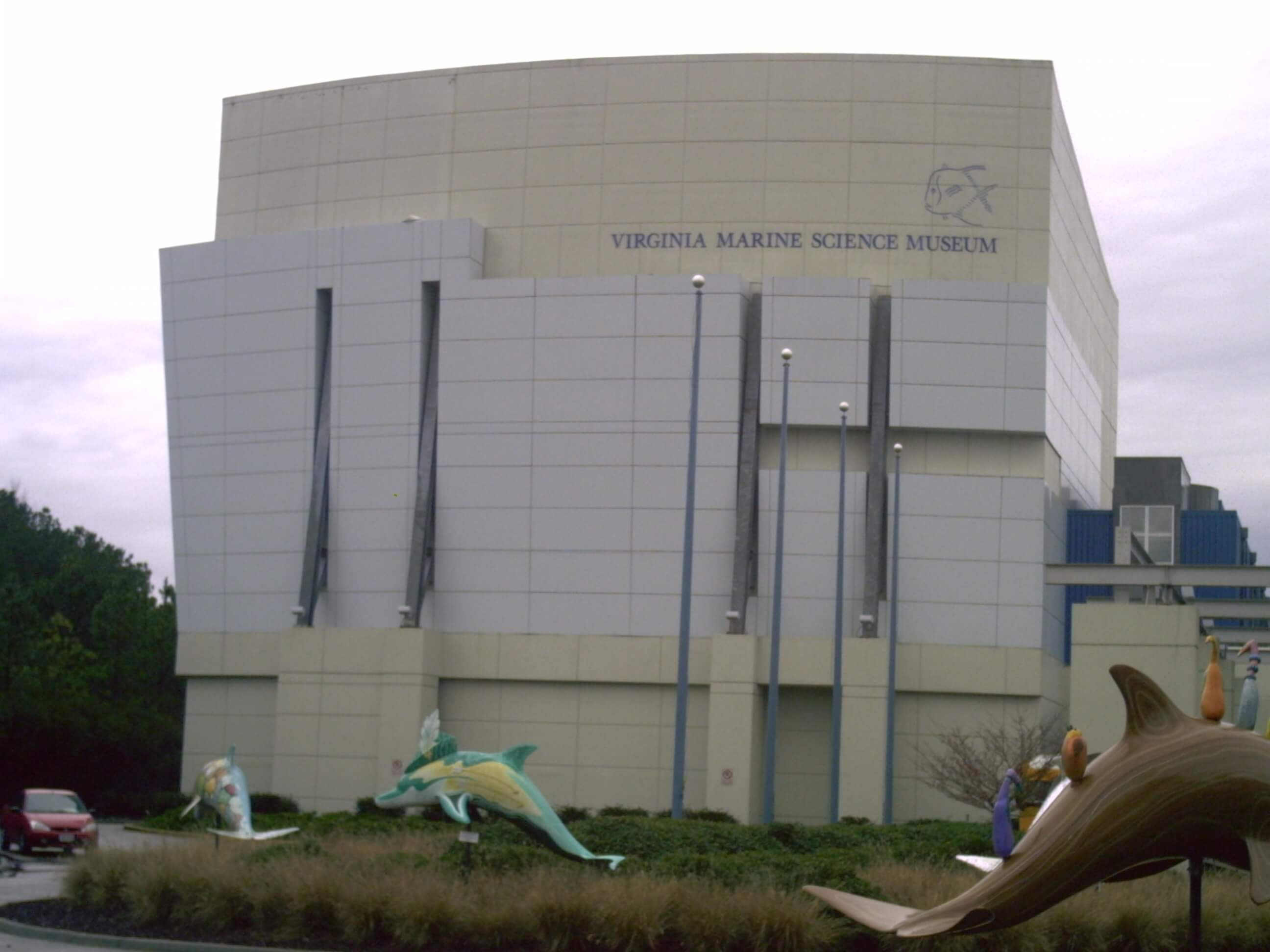 The Sandler Center, a 1200-seat performing arts theatre, opened in the Virginia Beach Town Center in November, 2007. Virginia Beach is home to many sites of historical importance, and has 18 sites on the National Register of Historic Places. Such sites include the Adam Thoroughgood House (one of the oldest surviving colonial homes in Virginia), the Francis Land House (a 200-year-old plantation), the Cape Henry Lights and nearby Cape Henry Light Station (a second tower), Bayville Farm, DeWitt Cottage, Ferry Farm Plantation, Dr. John Miller-Masury House, Adam Keeling House, Old Donation Church, Pembroke Manor, Pleasant Hall, Shirley Hall (Devereaux House), Thomas Murray House, U.S. Coast Guard Station (Seatack), Upper Wolfsnare, Weblin House, and Wishart Boush House, and Wolfsnare.
The Edgar Cayce Hospital for Research and Enlightenment was established in Virginia Beach in 1928 with 60 beds. Cayce was a psychic from Kentucky who claimed healing abilities and made prophesies. Cayce is known as the father of the "New Age" movement of the 1960s. Cayce resided in Virginia Beach until he died on January 3, 1945. His followers are still active in Virginia Beach. The 67th street facility features a large private library of books on psychic matters, and is open to the public. The traditional beach-architecture headquarters building features massage therapy by appointment. Atlantic University was opened by Cayce in 1930; it closed two years later but was re-opened in 1985. Atlantic University was originally intended for study of Cayce's readings and research on spiritual subjects.
The city's largest festival, the Neptune Festival, attracts 500,000 visitors to the Oceanfront and 350,000 visitors to the air show at NAS Oceana. Celebrating the city's heritage link with Norway, events are held in September in the Oceanfront and Town Center areas. Every August, the American Music Festival provides festival attendees with live music performed on stages all over the Oceanfront, including the beach on Fifth Street. The festival ends with the Rock and Roll Half Marathon.
Find Your Dream Home in Virginia Beach
Sports –
Since Norfolk contains the central business district of Hampton Roads, most of the major spectator sports are located there. While the Hampton Roads area has been recently considered as a viable prospect for major-league professional sports, and regional leaders have attempted to obtain Major League Baseball, NBA and NHL franchises in the recent past, no team has yet relocated to the area. Virginia Beach is the 3rd largest metropolitan area in the United States without a club in a major professional sports league, after Las Vegas and the Hartford, CT – Springfield, MA metropolitan areas.
The Norfolk Admirals won the AHL Calder Cup in 2012. The Virginia Destroyers, a UFL franchise, play at the Virginia Beach Sportsplex. There are two soccer teams, the Hampton Roads Piranhas, a men's team in the USL Premier Development League, and a women's team by the same name in the W-League. The Piranhas play at the main stadium of the Virginia Wesleyan College. The Virginia Beach Sportsplex contains the central training site for the U.S. women's national field hockey team.
The city is also home to the East Coast Surfing Championships, an annual contest of more than 100 of the world's top professional surfers and an estimated 400 amateur surfers. This is North America's oldest surfing contest, and features combined cash prizes of $40,000. There are also eleven golf courses open to the public in the city, as well as four country club layouts and 36 military holes at NAS Oceana's Aeropines course. Among the best-known public courses are Hell's Point Golf Club and Virginia Beach National, the latter of which hosts the Virginia Beach Open, a Nationwide Tour event, each April.
The North American Sand Soccer Championship is held once a year at the beach. The tournament includes the Pro/Am competition, which brings teams from all over the world to compete in the tournament. Virginia Beach is also home of a large Beach Volleyball following, both local and from out of town. Several local organizations and companies such as Tidewater Volleyball Association and Volleyball Virginia support competitive play from Pros to Amateurs alike. Affiliations with the AVP Tour, EVP Tour, Pro Beach East, and the Spalding Corona Wide Open have driven tourism by hosting Pro and Semi-Pro Beach Tournaments. Virginia Beach is host to a Rock 'n' Roll Half Marathon each year on Labor Day weekend in conjunction with the American Music Festival. It is one of the largest Half Marathons in the world. The final 3 miles (4.8 km) are on the boardwalk.
The Pro Footvolley Tour, presented by Bud Light Lime, also has an annual event in Virginia Beach. With great local athletes and significant interest from the soccer/beach volleyball communities; Virginia Beach is a natural host for the annual event held at 31st and the Oceanfront. The top athletes in the US and International teams converge in Virginia Beach for the event. Since 2007, Virginia Beach has hosted WaveDaze, an International PWC (Jet Ski) festival. Some of world's best Moto-Surf riders travel here to participate in the event performing several stunt exhibitions. In August 2012 it was announced that Virginia Beach was one of several cities trying to lure the Sacramento Kings to play there.
Parks & Recreation – Virginia Beach is home to 210 city parks, encompassing over 4,000 acres (1,600 ha), including neighborhood parks, community parks, district parks, and other open spaces. Each park is unique and offers something for everyone, from wide open spaces to playgrounds, picnic shelters, and ballfields. Mount Trashmore Park is clearly visible from I-264 when traveling to the oceanfront. The park is 165 acres (66.8 ha). The hill is 60 ft (18 m) high and over 800 ft (240 m) long, and was created by compacting layers of solid waste and clean soil. It is the highest point in Virginia Beach. The park also features two lakes: Lake Windsor and Lake Trashmore. Lake Trashmore is stocked with fish, but is unsanitary to fish in. Residents can also take advantage of a skate park.
Another major park in the city is Great Neck Park, a 70 acres (28 ha) park located in the Lynnhaven District. Facilities include five large group shelters, mini-shelters, family picnic tables and grills, three playgrounds, horseshoe pits, volleyball courts, vending machines, walking trails, four baseball fields, as well as a gazebo located at the end of a scenic walkway overlooking the Lynnhaven River. The Back Bay National Wildlife Refuge, established in 1938, is an 8,000-acre (32 km2) fresh water refuge that borders the Atlantic Ocean on the east and Back Bay on the west. The barrier islands feature large sand dunes, maritime forests, fresh water marshes, ponds, ocean beach, and large impoundments for wintering wildfowl. It is managed by the U.S. Fish and Wildlife Service.
First Landing State Park and False Cape State Park are both located in coastal areas within the city's corporate limits as well. Both offer camping facilities, cabins, and outdoor recreation activities in addition to nature and history tours. Munden Point is a rural park located in the deep southern end of the city. Additionally, the famous 3 miles (4.8 km) boardwalk at the oceanfront is often packed with fascinating entertainment, outdoor cafes, concerts and people. Made of concrete, the boardwalk links forty hotels and other attractions and has a bike path. Naval Aviation Monument Park was formally dedicated on May 6, 2006, by the Hampton Roads Squadron of the Naval Aviation Foundation Association. Planned since 1997 in partnership with the City of Virginia Beach, the park features heroic-scale statuary and reliefs to tell the history of Naval Aviation.
Lastly, of course, are the city's abundant and ample indoor recreational facilities, which often include basketball and racquetball courts, weight and fitness training rooms, and olympic sized swimming pools. These centers also play host to many special programs for children, youth and adults. The Bayside facility, for example, offers classes in yoga and pilates, as well as various types and styles of dance, not to mention seasonal offerings for young children and senior citizens. Virginia Beach's extensive park system is recognized as one of the best in the United States. In its 2013 ParkScore ranking, The Trust for Public Land reported that Virginia Beach had the 8th best park system among the 50 most populous U.S. cities. ParkScore ranks city park systems by a formula that analyzes the city's median park size, park acres as percent of city area, the percent of city residents within a half-mile of a park, spending of park services per resident, and the number of playgrounds per 10,000 residents.
Government – Virginia Beach was chartered as a municipal corporation by the General Assembly of Virginia on January 1, 1963. The city currently operates under the council-manager form of government. The city does not fall under the jurisdiction of a county government, due to state law. Rather, it functions as an independent city and operates as a political subdivision of the state. The city's legislative body consists of an 11 member city council. The city manager is appointed by the council and acts as the chief executive officer. Through his staff, he implements policies established by the council.
Members of the city council normally serve four-year terms and are elected on a staggered basis in non-partisan elections. Beginning in 2008, general elections are held the first Tuesday in November in even-numbered years. In previous years, elections were held the first Tuesday in May in even-numbered years. All registered voters are eligible to vote for all council members. Three council members and the mayor serve on an "at large" basis with no district residency requirement. All others are required to reside in their respective district constituencies: Bayside, Beach, Centerville, Kempsville, Lynnhaven, Princess Anne, and Rose Hall. The Mayor is elected to a four-year term through direct election. The mayor presides over city council meetings, and serves as the ceremonial head and spokesperson of the city. A vice mayor is also elected by the city council at the first meeting following a council election.
In addition to the city council, residents elect members of the school board of the city's public school district, Virginia Beach City Public Schools. The board consists of 11 members and is headed by a chairman. In addition to formulating local educational policy, the board appoints a Superintendent of Schools. School board elections are held concurrently and in the same manner as city council elections, with four at-large seats and seven seats with district residency requirements. The chairman and vice chairman are elected by the members of the board, and may be either at-large or district members. Citizens of Virginia Beach also elect five constitutional officers, and candidates for these offices are permitted to run with an affiliated political party.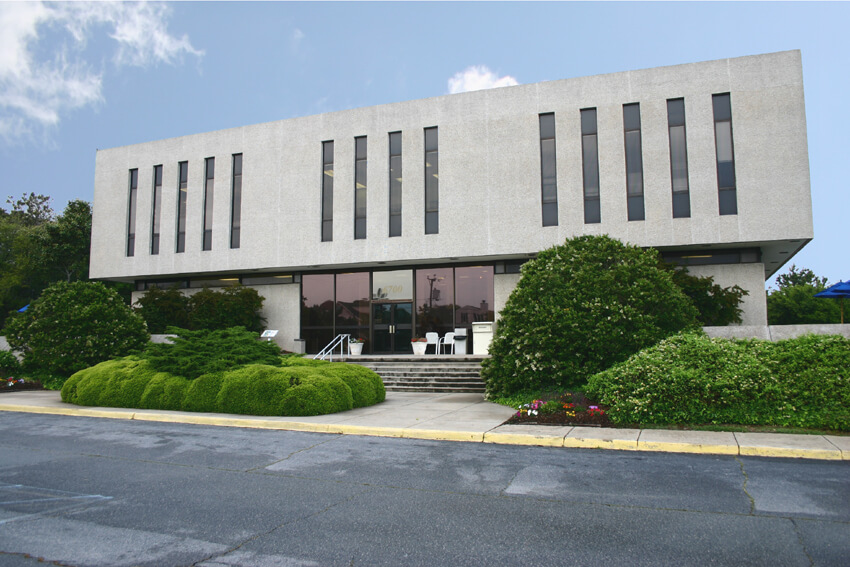 Three of these offices deal substantially with public safety and justice: the Sheriff, Commonwealth's Attorney, and the Clerk of the Circuit Court. The two other offices are concerned with fiscal policy: the City Treasurer and the Commissioner of the Revenue.
Virginia Beach has a Housing and Neighborhood Preservation division which aims to promote healthy neighborhoods and allow access to affordable housing. This division provides assistance to area neighborhoods including federal and state resources, support for neighborhood groups, training seminars, code enforcement assistance, and youth activities. The City police also offer resources and networking for the neighborhoods. In the 2008 United States presidential election, Barack Obama lost 49.13% to John McCain 49.84% in Virginia Beach. The 2012 United States presidential election, proved to be a stronger victory for the Republicans: Mitt Romney 50.5% to Barack Obama 48% in Virginia Beach. The current Mayor of Virginia Beach is Will Sessoms, a Republican.
Virginia Beach Private Schools
Academy Of Early Learning
3560 Chester St
Virginia Beach, VA
(757) 340-7228
Anchor Christian School
3624 Dupont Cir
Virginia Beach, VA
757) 460-0024
Atlantic Shores Christian Schl
1861 Kempsville Rd
Virginia Beach, VA
(757) 479-1125
Baylakes Pines Private School
4444 Shore Dr
Virginia Beach, VA
(757) 464-4636
Cape Henry Collegiate School
1320 Mill Dam Rd
Virginia Beach, VA
(757) 481-2446
Chesapeake Bay Academy
821 Baker Rd
Virginia Beach, VA
(757) 497-6200
Childcare Network
1056 Ferry Plantation Rd
Virginia Beach, VA
(757) 464-0182
Coastal Christian Academy
580 Kempsville Rd
Virginia Beach, VA
(757) 495-5200
Coastal Christian Academy
640 Kempsville Rd
Virginia Beach, VA
(757) 495-5210
Courthouse Montessori School
1305 Windmill Point Cres
Virginia Beach, VA
(757) 468-0099
Epicenter Christian Academy
1919 Wolfsnare Rd
Virginia Beach, VA
(757) 393-1700
Friends School
1537 Laskin Rd
Virginia Beach, VA
(757) 428-7534
Gateway Christian Schools
5473 Virginia Beach Blvd
Virginia Beach, VA
(757) 499-6551
Hebrew Academy Of Tidewater
5000 Corporate Woods Dr # 180
Virginia Beach, VA
(757) 424-4327
Ivy League Academy
4413 Wishart Rd
Virginia Beach, VA
(757) 499-6064
Little Angels Preschool
208 S. Plaza Trl
Virginia Beach, VA
(757) 486-3322
McCarthy, Veronica – Barry Robinson Ctr Inc
443 Kempsville Rd
Virginia Beach, VA
(757) 455-6100
Norfolk Christian School
1265 Laskin Rd
Virginia Beach, VA
(757) 428-1284
Norfolk Christian Schools
865 Woodstock Rd
Virginia Beach, VA
(757) 361-0038
Open Door Christian Academy
3177 Virginia Beach Blvd
Virginia Beach, VA
(757) 340-6683
Rainbow Christian Learning Ctr
3333 Stoneshore Rd
Virginia Beach, VA
(757) 368-8186
St Gregory's School
5343 Virginia Beach Blvd
Virginia Beach, VA
(757) 497-1811
St Matthews School
3316 Sandra Ln
Virginia Beach, VA
(757) 420-2455
Star Of The Sea Catholic Schl
309 15th St
Virginia Beach, VA
(757) 428-8400
Sunnybrook Day School
3380 Edinburgh Dr
Virginia Beach, VA
(757) 340-2266
Tabernacle Baptist Academy
717 Whitehurst Landing Rd
Virginia Beach, VA
(757) 424-4673
Tabernacle Baptist School
717 Whitehurst Landing Rd
Virginia Beach, VA
(757) 420-5697
Virginia Beach Central Academy
273 N Witchduck Rd
Virginia Beach, VA
(757) 473-5058
Virginia Beach Christian Acad
5277 Princess Anne Rd # 335
Virginia Beach, VA
(757) 473-1190
Education – According to the U.S. Census, 28.1% of the population over twenty-five (vs. a national average of 24%) hold a bachelor's degree or higher, and 90.4% (vs. 80% nationally) have a high school diploma or equivalent. The city of Virginia Beach is home to Virginia Beach City Public Schools, one of the largest school systems in the state and among the 50 largest school divisions in the United States (based on student enrollment). Virginia Beach City Public Schools currently serves 69,735 students, and includes 56 elementary schools, 14 middle schools, 11 high schools which include Landstown, Princess Anne, Green Run, Cox, Tallwood, Salem, First Colonial, Kellam, Kempsville, Bayside, and Ocean Lakes High Schools as well as a number of secondary/post-secondary specialty schools and centers such as the Advanced Technology Center (ATC), which provides excellent courses for those trying to gain a place in the technology field. Ocean Lakes maintains a rigorous math and science academy; Bayside houses a health sciences academy, with courses in medical microbiology, genetic medicine, and pathophysiology. Salem High school houses the Visual and Performing Arts Academy, preparing students for jobs in the Fine and Performing Arts. Landstown High School contains a Technology Academy, which helps prepare students for jobs in Business Marketing, Information Technology, and/or Engineering. First Colonial High School is home to the Legal Studies Academy, with courses such as Forensic Science, Intro to Law, and Legal Research and Writing, preparing students for jobs in the law field. Tallwood High School has recently founded a world studies academy, and Princess Anne, the oldest high school in the city, is an International Baccalaureate Diploma Programme school. Specialized courses are offered at all these academies, even though they occasionally overlap courses offered at other specialized centers, such as Landstown and the ATC — less than 1-mile (1.6 km) away.
There are also a number of private, independent schools in the city, including Norfolk Academy, Hampton Roads Academy, Our Lady of Mount Carmel Catholic School and Parish, The Hebrew Academy of Tidewater, Cape Henry Collegiate School, Bishop Sullivan Catholic High School (formerly Norfolk Catholic), Baylake Pines School, and Virginia Beach Friends School. Virginia Beach is home to two universities: Regent University, a private university founded by Christian Evangelist and Leader Pat Robertson which has historically focused on graduate education but has recently established an undergraduate program as well. Atlantic University, associated with the Edgar Cayce organization, the Association for Research and Enlightenment (ARE), offers M.A.
degrees in Transpersonal Studies, with many New Age subjects thanks to its Edgar Cayce link. Old Dominion University and Norfolk State University are in nearby Norfolk and both the University of Virginia and Virginia Tech operate satellite campuses in Virginia Beach. Tidewater Community College, a major junior college, also has its largest campus located in the city. Virginia Wesleyan College, a private liberal arts college, is located on the border with Norfolk with the physical address of the school being in Norfolk, but the majority of the campus being in Virginia Beach. ECPI College of Technology main campus is located here as well. Additional institutions of higher education are located in other communities of greater Hampton Roads.
The Virginia Beach Public Library System provides free access to accurate and current information and materials to all individuals, and promotes reading as a critical life skill. The library supports the educational and leisure needs of Virginia Beach citizens with a system of area libraries, a Central Library, a Bookmobile, a virtual library, the South Rosemont Youth Library, the Wahab Public law Library, the Municipal Reference Library and the Special Services for the Blind and Visually Handicapped. The Library has a collection of more than 1,000,000 items including special subject collections.
Media – Virginia Beach's daily newspaper is The Virginian-Pilot. Alternative papers include Veer and the New Journal and Guide. Inside Business focuses on local business news. Virginia Wesleyan College publishes its own newspaper, The Marlin Chronicle. Hampton Roads Magazine serves as a bi-monthly regional magazine for Virginia Beach and the Hampton Roads area. Hampton Roads Times (HamptonRoadsTimes.com) serves as an online magazine for all the Hampton Roads cities and counties. Virginia Beach is served by a variety of radio stations on the AM and FM dials, with towers located around the Hampton Roads area.
Virginia Beach is also served by several television stations. The Norfolk-Portsmouth-Newport News designated market area (DMA) is the 42nd largest in the U.S. with 712,790 homes (0.64% of the total U.S.). The major network television affiliates are WTKR-TV 3 (CBS), WAVY 10 (NBC), WVEC-TV 13 (ABC), WTPC-TV 21 (Trinity Broadcasting Network), WGNT 27 (CW), WTVZ 33 (MyNetworkTV), WVBT 43 (Fox), and WPXV 49 (ION Television). The Public Broadcasting Service station is WHRO-TV 15. Virginia Beach residents also can receive independent station WSKY broadcasting on channel 4 from Camden County, North Carolina. Some can also receive PBS affiliate WUND 2 (UNC-TV), Home Shopping Network affiliate W14DC-D from Portsmouth, Daystar Network religious television station WVAD-LD TV 25 from Chesapeake and RTV affiliate WGBS-LD broadcasting on channel 7 from Hampton. Virginia Beach is served by Cox Cable. DirecTV and Dish Network are also popular as an alternative to cable television in Virginia Beach.
Transportation – Virginia Beach is primarily served by the Norfolk International Airport (IATA: ORF, ICAO: KORF, FAA LID: ORF), which is now the region's major commercial airport. The airport is located near Chesapeake Bay, along the city limits straddling neighboring Norfolk. Seven airlines provide nonstop services to twenty five destinations. ORF had 3,703,664 passengers take off or land at its facility and 68,778,934 pounds of cargo were processed through its facilities. Newport News/Williamsburg International Airport also provides commercial air service for the Hampton Roads area. The Chesapeake Regional Airport provides general aviation services and is located five miles (8 km) outside the city limits.
Virginia Beach History
Chesepians were the first inhabitants of the area now known as Tidewater in Virginia about whom hardly anything is known. They occupied an area which is now the independent cities of Norfolk, Portsmouth, Chesapeake, and Virginia Beach. In 1607, after a voyage of 144 days, three ships headed by Captain Christopher Newport carrying 105 men and boys made their first landfall in the New World where the Atlantic Ocean meets the southern mouth of the Chesapeake Bay in the northeastern part of the city. They named it Cape Henry, after Henry Frederick, Prince of Wales, the eldest son of King James I of England. However, these English colonists of the Virginia Company of London left the area, as they were under orders to seek a site further inland which would be more sheltered from ships of competing European countries. They created their first permanent settlement at Jamestown.
Adam Thoroughgood (1604–1640) of King's Lynn, Norfolk, England is one of the earliest Englishmen to settle in the area which became Virginia Beach. At the age of 18, he became an indentured servant to pay for passage to the Virginia Colony. He earned his freedom and became a leading citizen of the area. In 1629, he was elected to the House of Burgesses for Elizabeth Cittie, one of four "citties" (or incorporations) which were subdivided areas established in 1619. In 1634, the Colony was divided into the original eight shires of Virginia, soon renamed as counties. Thoroughgood is credited with using the name of his home in England when helping name "New Norfolk County" in 1637. The following year, New Norfolk County was split into Upper Norfolk County (soon renamed Nansemond County) and Lower Norfolk County.
Thoroughgood's choice of residence after 1634 was along the Lynnhaven River, also named for his home in England. Lower Norfolk County was quite large, and stretched all the way from the Atlantic Ocean west past the Elizabeth River, encompassing the entire area now within the modern cities of Portsmouth, Norfolk, Chesapeake, and Virginia Beach.
In 1691, Lower Norfolk County was divided to form Norfolk County and Princess Anne County. Princess Anne, the easternmost county in South Hampton Roads, extended northward from the North Carolina border to Cape Henry at the mouth of the Chesapeake Bay, and included all of the area fronting the Atlantic Ocean. Princess Anne County was to last from 1691 to 1963, over 250 years. The small resort area of Virginia Beach grew in Princess Anne County, beginning in the late 19th century, particularly after the 1888 arrival of rail service and electricity and the opening of the original Princess Anne Hotel at the oceanfront near the tiny community of Seatack. In 1891, guests at the new hotel watched the wreck and rescue efforts of the United States Life-Saving Service for the Norwegian bark Dictator. The ship's figurehead, which washed up on the beach several days later, was erected as a modest monument to the victims and rescuers along the oceanfront for more than 50 years, and later became the inspiration for the current matching Norwegian Lady Monuments in Virginia Beach and Moss, Norway, sculpted by Ørnulf Bast.
Although the resort was initially dependent upon railroad and electric trolley service, the completion of Virginia Beach Boulevard in 1922, which extended from Norfolk to the oceanfront, opened the way for automobiles, buses, trucks, and passenger rail service, the latter of which was eventually discontinued. The growing resort of Virginia Beach became an incorporated town in 1906. Over the next 45 years, Virginia Beach continued to grow in popularity as a seasonal vacation spot, and casinos gave way to amusement parks and family-oriented attractions. In 1927 The Cavalier Hotel opened and became a popular vacation spot. Virginia Beach became politically independent of Princess Anne County as an independent city in 1952, although the numerous ties between Virginia Beach and Princess Anne remained. In 1963, after approval by referendum of the voters of the City of Virginia Beach and Princess Anne County, and with the approval of the Virginia General Assembly, the two political subdivisions were consolidated as a new, much larger independent city, retaining the better-known name of the Virginia Beach resort.
Real estate, defense, public sector services, and tourism are major sectors of the Virginia Beach economy, but the city has begun to run out of clear land available for new construction above the Green Line, an urban growth boundary dividing the urban northern and rural southern sections of the city. As such, while Virginia Beach does not have a redevelopment authority, local public and private groups have maintained a vested interest in real-estate redevelopment, resulting in a number of joint public-private projects such as commercial parks. Examples of this are the Virginia Beach Convention Center, the Oceanfront Hilton Hotel, and the Virginia Beach Town Center. Using tax increment financing through creation of special tax districts and street and infrastructure construction, the City was able to assist in financing the projects making them a reality. The Town Center opened in 2003 and still has construction taking place, while the Convention Center opened in 2005.
The Alan B. Shepard Civic Center ("The Dome"), a significant building in the city's history, was constructed in 1958, was dedicated to the career of former Virginia Beach resident and astronaut Alan Shepard. Eventually, the Dome was frequently used as a smokey bingo hall. The building was razed in 1994 to make room for a municipal parking lot and potential future development. Infill and development of residential neighborhoods has placed a number of operating constraints on Naval Air Station Oceana, a major fighter jet base for the U.S. Navy. While the airbase currently enjoys wide support from Virginia Beach at large, the Pentagon Base Realignment and Closure commission has proposed closure of Oceana within the next decade.
Information Provided By: wikipedia.org
READY TO SELL YOUR HOUSE THE FAST, EASY WAY?
You Could Sell Your House This Week… simply call VA Real Estate Solutions now at (757) 304-0058.
Or fill out our easy on-line form and we'll get things started
<div class="property-form">
Error: Contact form not found.
</div>