Don't know where to start selling your house?




Let VA Real Estate Solutions be your guide, we buy houses in Norfolk, VA.

If for some reason you are planning to sell your house in Norfolk, look no further because VA Real Estate Solutions can help you because we buy houses in Norfolk, VA. In fact, we understand your need for quick and no-hassle transactions thus, we can make a fair cash offer for your house or property.
VA Real Estate Solutions has been involved in the real estate industry for the past 40 years and we guarantee that you can get a good price for your property. We buy houses Norfolk no matter what condition it's in. We make fair cash offers even for homes in disarray or fire-damaged condition so that you are spared of the burden of having to spend for renovations or repairs.
The city of Norfolk has become one of the most progressive hubs in the state of Virginia located right at the core of Hampton Roads. A bustling urban metropolis, Norfolk is also a strategic military location that boasts of having the largest navy station in the world.
​
At VA Real Estate Solutions, we believe that homeowners need quick solutions than having to contend with long delays caused by traditional real estate transactions. Instead, we make it convenient and worry-free for our clients and by the way, everything is legal.
We have been in the real estate business for many years and you can be confident that we mean what we say. So stop sitting by the phone anxiously waiting for someone to make a price offer when you can call us right away and get a good deal for your house.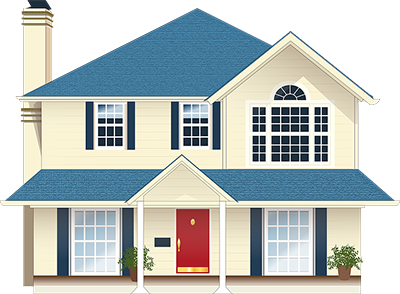 Start dialing your phone at

(757) 304-0058

or you can fill out our form below for details regarding your house and we can make you a fair price offer in minutes.
Remember, we buy houses in Norfolk, Virginia FAST.
Are you in need of instant cash? We buy houses in Norfolk in "as is" condition, so you can stop worrying about finding money for repairs or renovation. You can get your cash right away and we can close the property in ten days or less.
Are you on the verge of a breakdown after you got a foreclosure notice in your mail? Many fear the notion of foreclosure that homeowners often surrender their property without giving it much thought. Honestly, there's no need to worry about it, as long as you are aware of your options and rights as a homeowner, especially if you are willing to take action to retain your home.
We at VA Real Estate Solutions understand such situations and we can provide you with expert advice on what steps you can take to face a foreclosure and retain your home. We provide professional advice from our real estate consultants free of charge and of no obligation as our way of helping you cope with such problems. We also guarantee your privacy as we deem all our transactions strictly confidential.
Stop worrying about your foreclosure notice and call us now. You can arrange for a session with our professional real estate consultants for counseling and get expert advice.
At VA Real Estate Solutions, we buy houses in Norfolk and do our best to help you in times of need.
We Buy Houses In Norfolk Fast and Fair Cash Offer
Are you, by any chance, planning to sell off your house in Norfolk, VA? Are you tired of waiting for a buyer who can offer you a fair price for your property?
Well, here is the deal. In whatever condition, price range or location your house may be, we buy it. We buy houses in Norfolk, we pay fair cash offers, and we do it quick.
Selling a house, at times, can be tacky and can take longer than what you actually anticipated for. It can be both time as well as energy draining. And it isn't even guaranteed that you would get the amount that most realtors say you can get. Sometimes it takes months or even years and contacting different agents can make the matter go even more troublesome.
With us, you can sell your property comparatively faster and with much greater ease. We buy houses in Norfolk fast and will give you a fair, competitive cash offer for your property.
We bet to assure, that you won't be disappointed with the experience that we provide and you could even get your cash in your hands within a very short span of time. And that span could be as short as the next 7 to 10 business days.
We aim at making your live easier by eradicating the burden of that unwanted property off your shoulders, quickly and without any additional troubles for you.
Sometimes, the need to sell your house arises as an aftermath of mishaps in life, and at times like that, you need professional real estate buyers who can make you a quick and fair cash offer.
We have been in this field for long, and we have dealt with many unfortunate cases such as fire damaged, bad rental tenants, own tax liens, vacating due to divorces, lagging behind on payments, upside down on mortgages, etc.
And yet, as an honest firm, we stuck to our policy of transparency and created the fairest deals as quick as possible. Under some cases, homeowners need to relocate urgently, and they need to sell the property much sooner. In such cases as well, we get it done without any hassles. So, in whatever condition your house may be, whatever situation you are going through or whatever time-frame related issues you have; we buy houses in Norfolk, and we can buy your house fast.
It is really easy to get help from us, simply fill the form on this page accurately and one of our consultants will get in touch with you, discuss your options and we will present the most appropriate offers.
If you own any sort of property, in Norfolk, VA or the surrounding areas, and are planning to sell it right away. We are interested in buying it and helping you with a transparent cash offer and close on it as you are ready.
Since we are experts in this field, we believe, selling a house doesn't have to be a stressful or complicated task at all.
We understand that no two homeowners are alike and therefore, we try our best to understand your situation and make every effort to tailor our deals as per the situation.
Whether the house demands pricey repairs that you are avoiding to undertake or you have recently received orders to evacuate the area, or you have a house abandoned, or you have an inherited property that you no longer want- whatever reason or situation it is. We buy houses in Norfolk, and we are right here to help you with it.
If you want a reasonable, fair and quick cash offer, without any sort of problems, then fill out the contact form on this page now.
Or give us a call on (757) 304-0058. We, VA Real Estate Solutions, are right here for you.
See wonderful attractions in Norfolk, Virginia.
​